Pet Friendly Accommodation
$10 per pet, per stay, 2 x maximum
Cats at discretion of management - No Birds Allowed
$10 per pet, per stay 2 x maximum per room
Bookings for Pet Friendly Rooms must be booked directly with motel
Phone 07 5488 0800 or

Dogs are most welcome to come along and stay with you in your room at the Tin Can Bay Motel. Please ensure you talk to us about bringing your pet along at time of booking so that we can ensure you have a Pet Friendly room.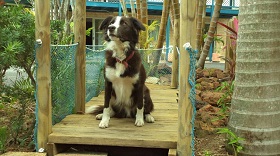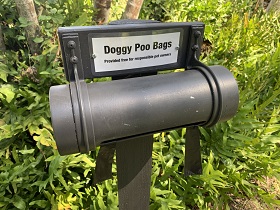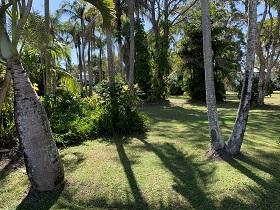 Pet Policy
We are proud to be a Pet Friendly establishment and trust that you will assist us in maintaining our Pet Friendly status by adhering to a few simple rules:
Please be considerate of other guests staying at the motel (with or without pets) and to our neighbours, be being a responsible pet owner and keeping your pet under control at all times.
Unacceptable pet behaviours include: Barking, whining, biting, fighting and/or being unrestrained/un-checked at any time.
Pick up after your pet - Doggy Poo Bags are provided from 2 dispensers in the gardens and there are bins located in the garden and along the front of the motel building to dispose of the bags. All bins are emptied daily.
Pets are NOT allowed on beds or sofas under any circumstance and the room blankets are for human use only (that's why we provide pet towels).
It is unacceptable to go out and leave your pet unattended in a room - If we become aware of a pet being left unattended, the pet will be removed and tied up outside.
Should additional cleaning or damage restitution be required following your pet's stay with us, charges will apply.
Please Note: Our $10 per pet, per stay covers the expected additional cleaning associated with pets ie; extra vacuuming / cleaning of pet hair, sand, grit, grass on floors, valances and laundering of towels etc.
Pet Sitting
CuddleCare Pet Sitting Services
Contact Gillian 0407 685 273
cuddlecarepss@gmail.com
Services incl; Pet sitting (In House or Out), Walking, Taxi, Sleepovers etc.
More info @ www.cuddlecarepss.com
Phone (07)

5488 0800