Towns Near By
| | |
| --- | --- |
| Rainbow Beach | 31 km |
| Inskip Point | 41 km |
| Gympie | 57 km |
| Maryborough | 71 km |
| Caloundra | 99 km |
| Brisbane | 219 km |
In Tin Can Bay
| | |
| --- | --- |
| Crab Creek Boat Ramp | 750 m |
| Tin Can Bay RSL | 1.5 km |
| Cooloola Coast Medical Clinic | 2.5 km |
| Tin Can Bay Marina | 2.5 km |
| Norman Point | 3 km |
| Cooloola National Park | 3.5 km |
| Cooloola Shopping Centre | 6.5 km |
| Tin Can Bay Yacht Club | 3.5 km |
| Great Sandy National Park | 32 km |
| Foreshore Bird Walk | 200 m |
Where to Eat
| | |
| --- | --- |
| Temptations Cafe | 800 mtr |
| Marina Bar & Grill | 2.5 km |
| Tin Can Bay Country Club | 3 km |
| Barnacles Dolphin Centre | 3.5 km |
| Tin Can Bay Yacht Club | 3.5 km |
| The Snack Shack | 2.5 km |
Find Us
11 Mitchell Street
Tin Can Bay, QLD [map]
Call Us
Phone: (07) 5488 0800
Email: info@tincanbaymotel.com.au
Reasons To Stay
| | |
| --- | --- |
| | Quiet retreat |
| | Friendly atmosphere |
| | Car safely parked outside your room |
| | FREE WiFi |
| | All rooms are non-smoking |
| | All rooms are air-conditioned |
| | Swimming Pool and Barbeque |
| | Car, Boat and Trailer Parking |
| | Guest Laundry |
| | Family Rooms |
| | 2 mins to Town Centre |
| | Close to Medical Centre |
| | Close to Rainbow Beach and Great Sandy National Park |
| | Close to Fraser Island |
| | Only 2.5 hour drive north of Brisbane |
| | Only 1 hour drive south of Hervey Bay |
| | Only 45 mins drive east of Gympie |


Tin Can Bay Local Area
Dolphin Feeding every morning, year round at Norman Point, next to the boat ramp between 7.00 – 8.30 am. Bookings are not required, however, it's a 'first in - first served' basis in regard to the feeding, so we suggest that you arrive there around 7:00am to ensure you secure your entry for feeding time. Feeding tickets are $10 per person or to simply observe, it's only $5. This is a once in a lifetime experience to interact with this beautiful sea mammal. We are fortunate to be able to visit with the dolphins in the wild. Please abide by all instructions of the supervising personnel as they are entrusted with the care of these magnificent creatures.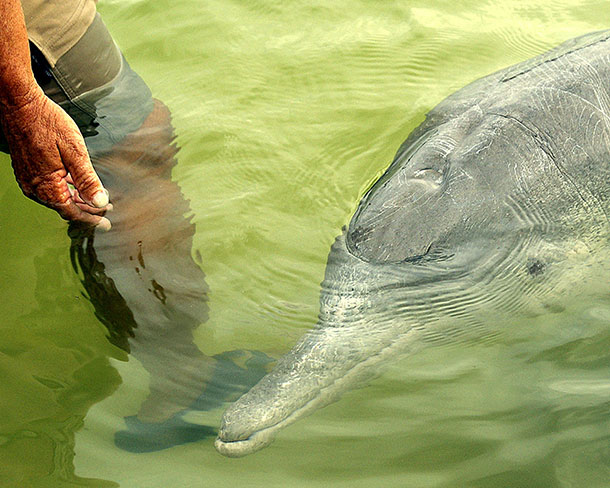 At Norman Point you will be able to fish from the pontoon, swim at the public swimming pool and there is a playground and public barbeques. Try your hand at beach fishing in the channels and you can take lunch at the Yacht Club Wednesday to Sunday 12.00 to 2.00 pm and dinner Friday and Saturday 6.00 to 8.00 pm.
Hire a Dinghy and explore Snapper Creek for crabs and fish in secluded inlets. Hire a tinnie from Barnacles or Tin Can Bay Houseboats. If you need tackle and bait there are various outlets in Tin Can Bay for all of your needs
Explore the Environmental Walkway commencing at the library with a history of Tin Can Bay. Follow the pathway through the playground noting points of interest on clearly marked signs as you wander through pockets of natural forest glades and over a bridge where mangroves grow to towering gums holding whistling Kite nests high above. You can continue to Crab Creek and a short walk back to Tin Can Bay Motel.
Local Events
Tin Can Bay Markets
Lions Park - Between Tin Can Bay Road and The Esplanade, next door to the RSL.
Held on the 3rd Saturday of the month, 7:00am - 1:00pm, year around.
Bird Watching - Tin Can Bay & our Wonderful Foreshore!
You will soon discover that Tin Can Bay is home to a truly wonderful variety of birds. With a list of over 137 species already sighted, our town is gaining a 'reputation' as a great place to bird watch! Whether bicycle riding, jogging, or just casually strolling, follow the signage along the 4 km stretch of the easily accessible "Tin Can Bay Foreshore Bird Walk", a new addition to the Site "Bird Trails of Cooloola".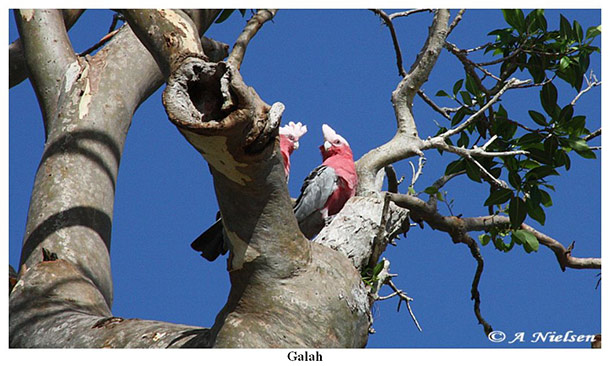 Step out of the fast lane, relax and enjoy the quiet and tranquil atmosphere of Tin Can Bay, a unique waterside community